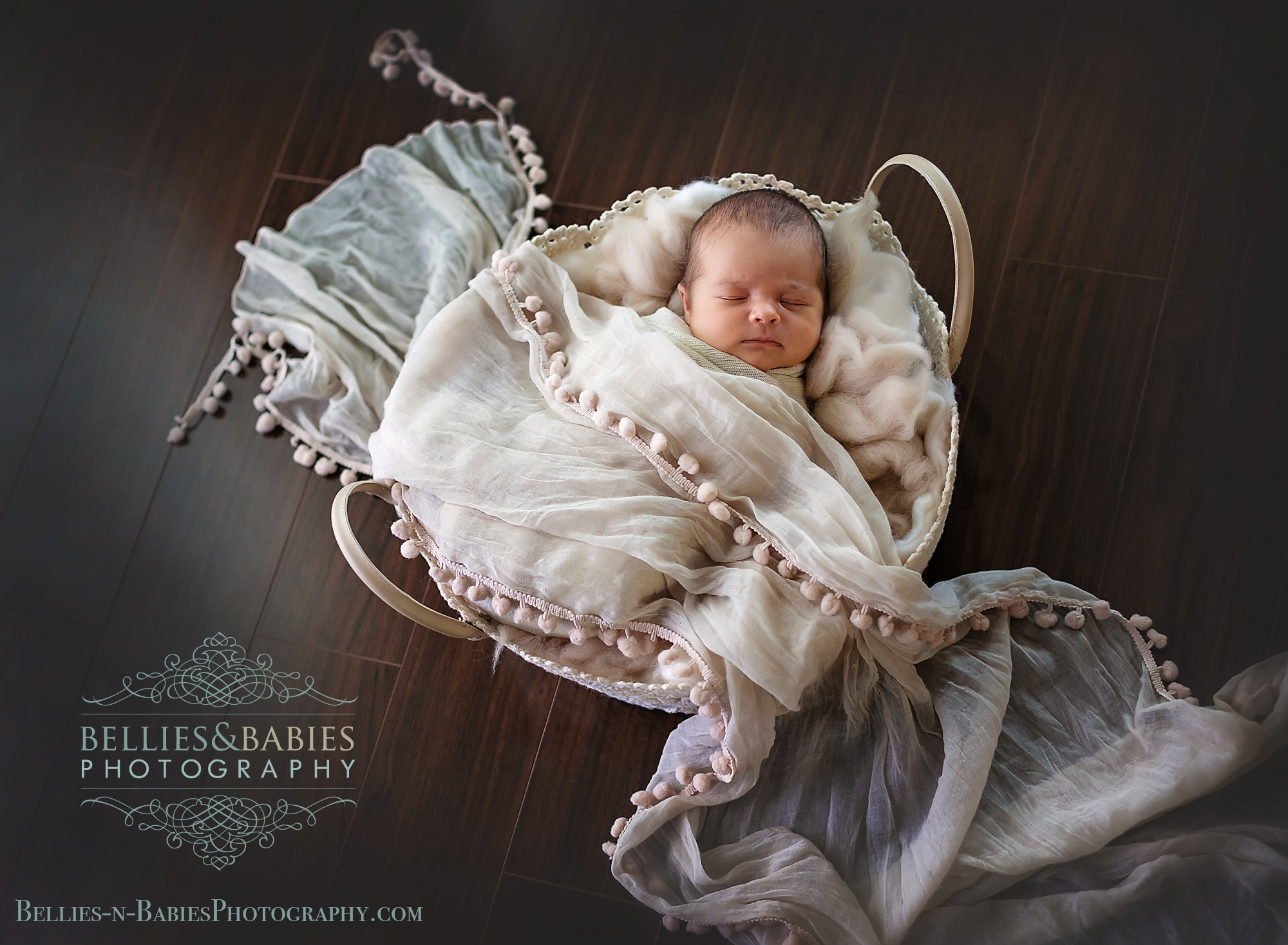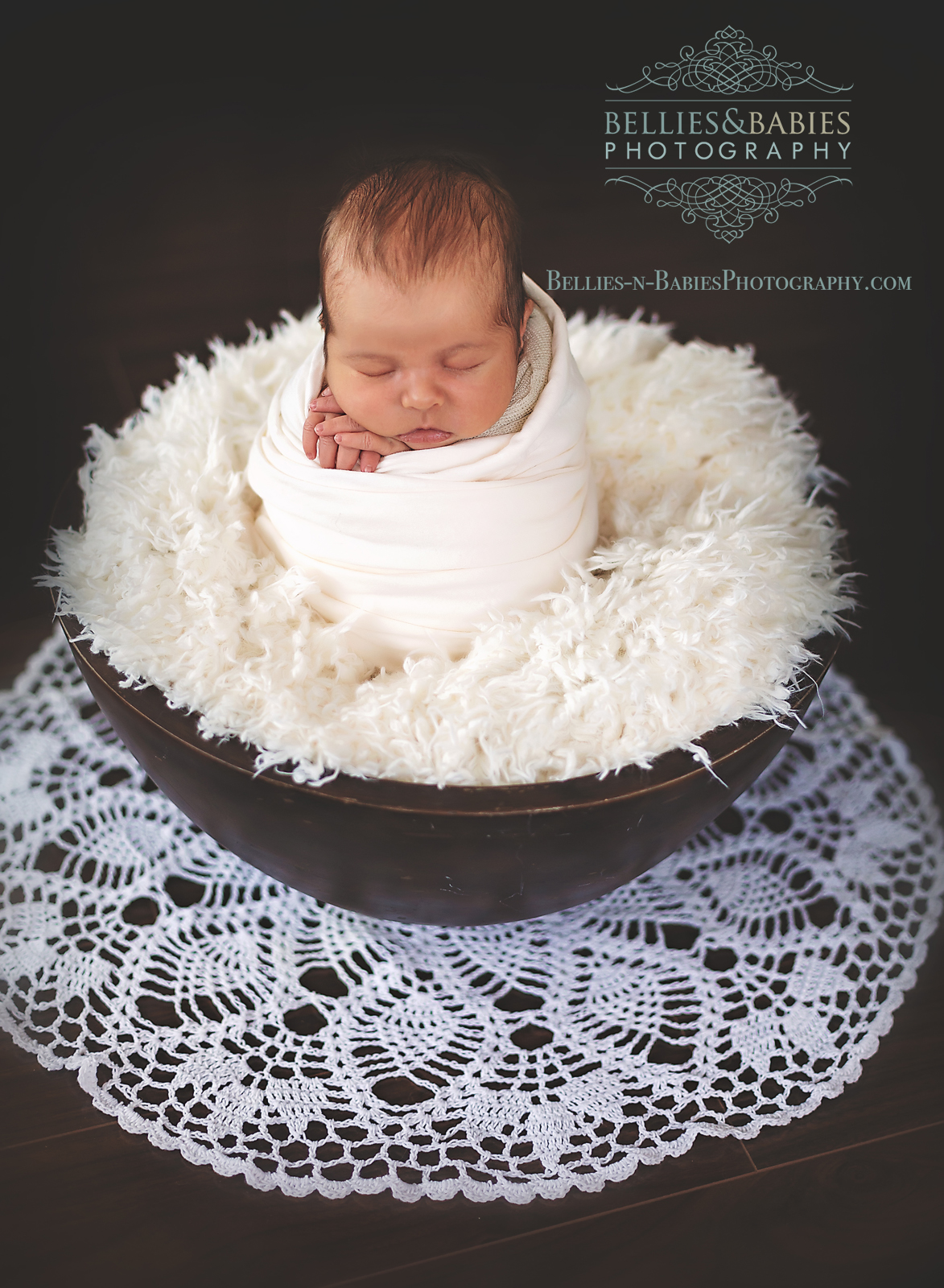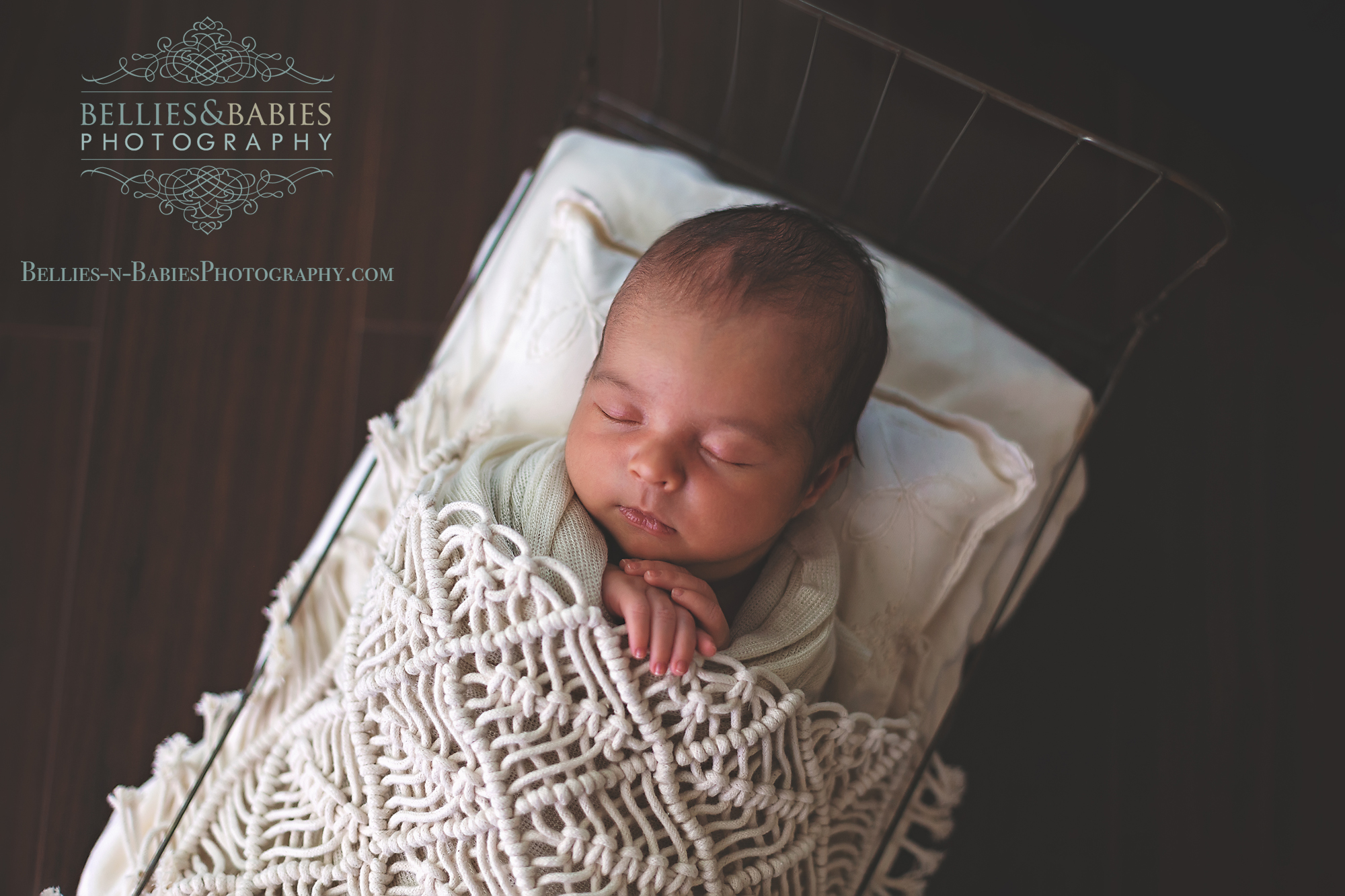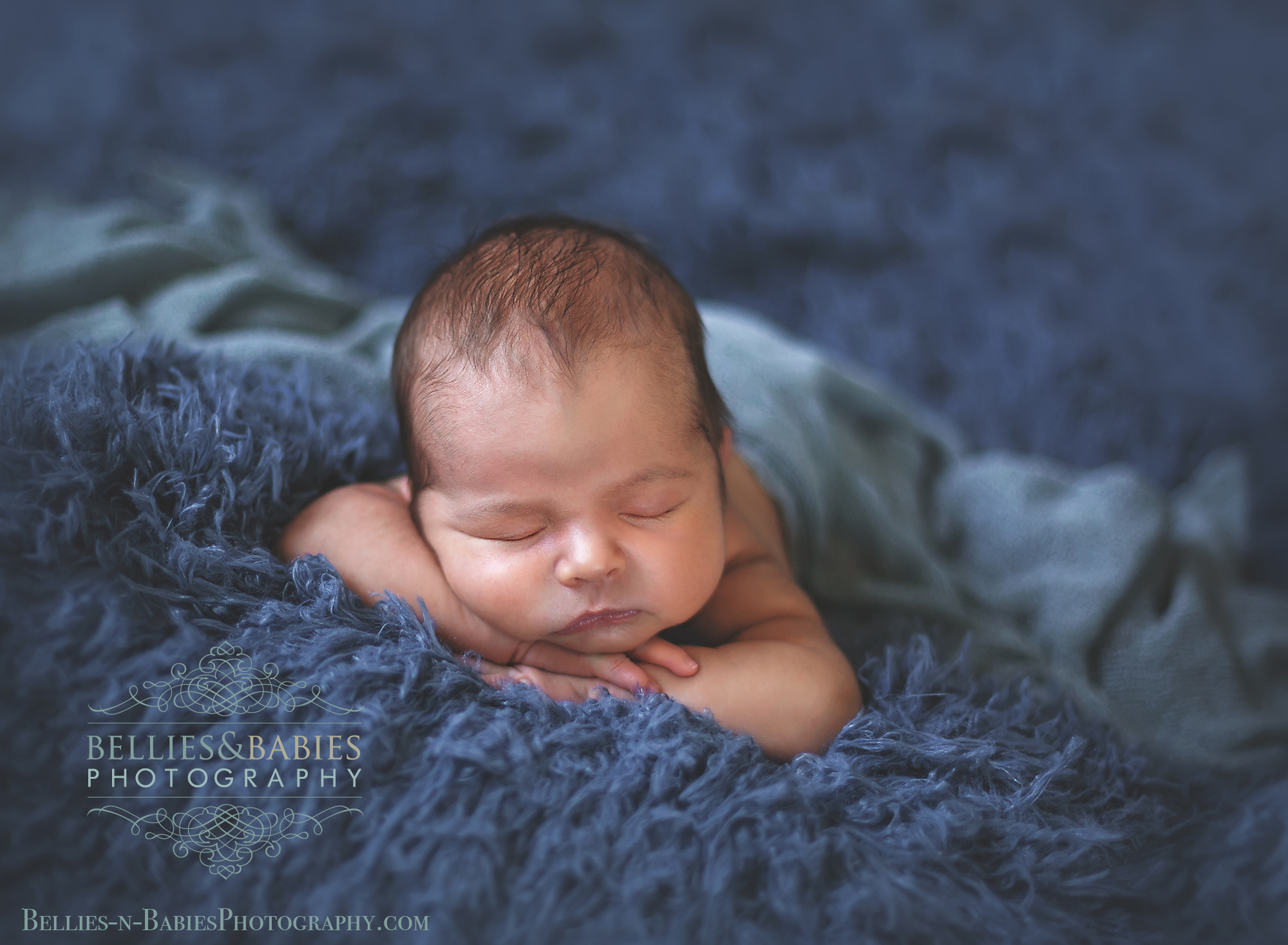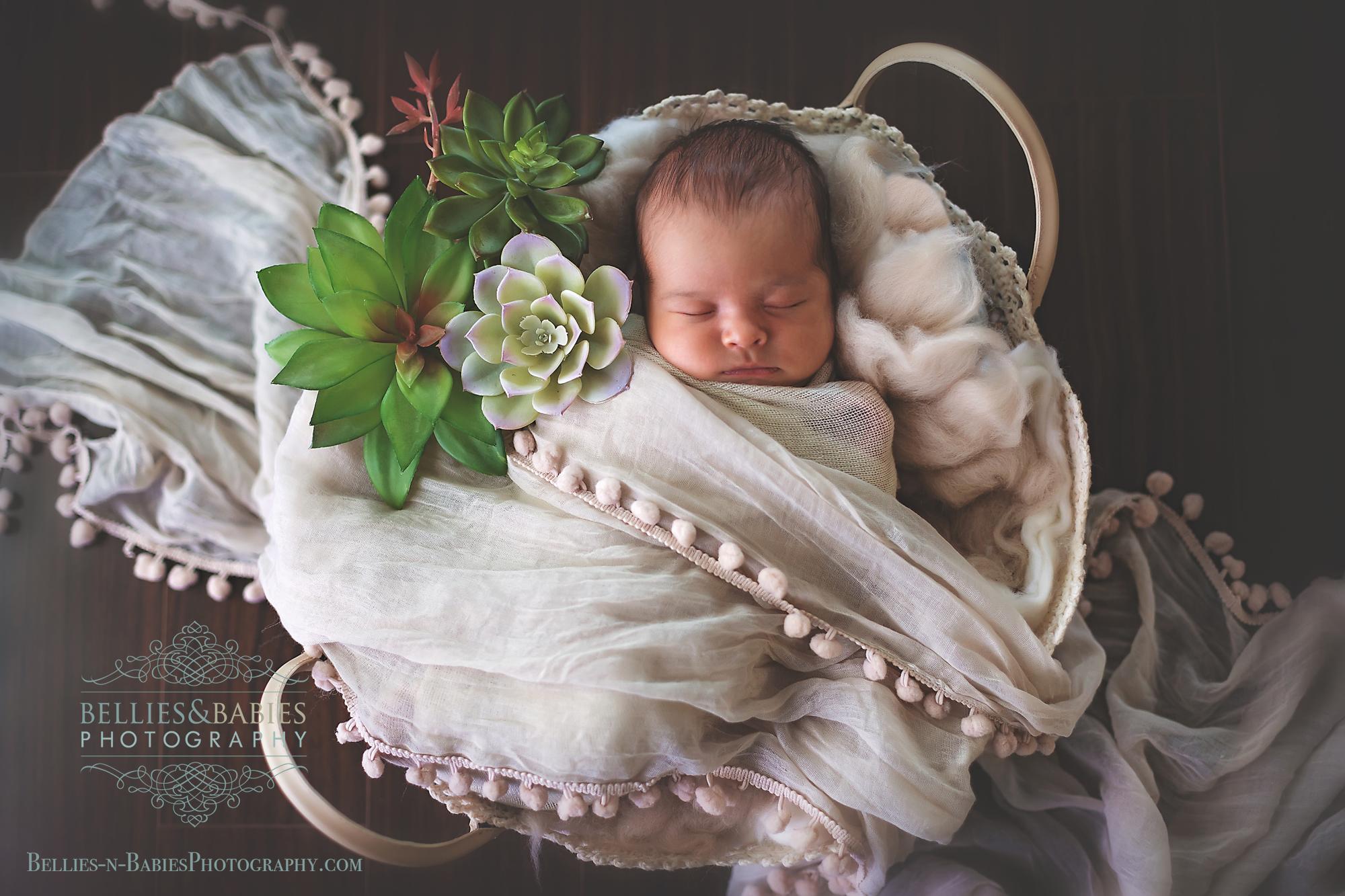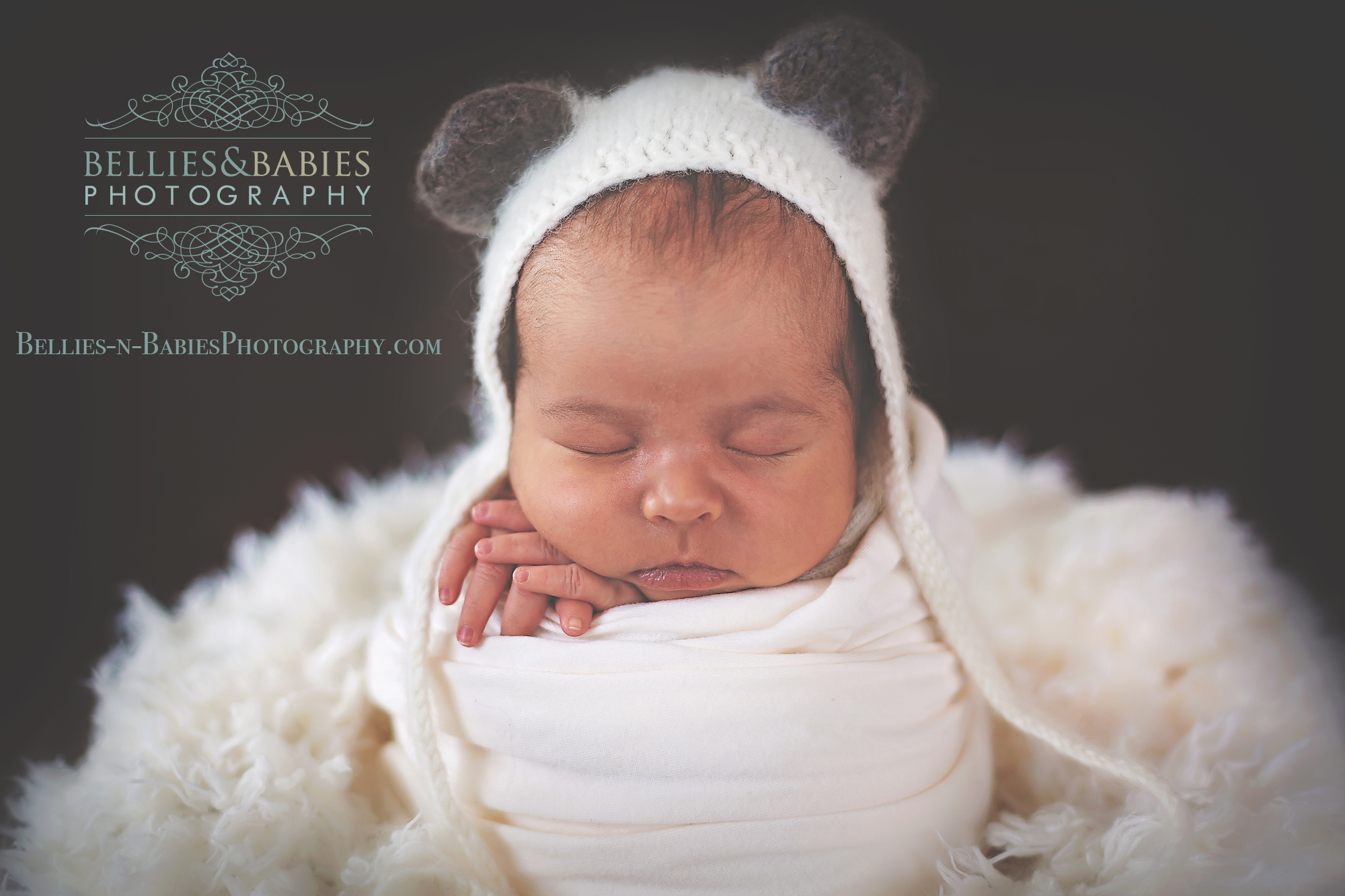 It sounds strange to call a three week old infant an "older baby". Newborn photos are typically taken within the first two weeks of life. If you wait longer it's a bit more challenging. Babies are more alert so it may be tough to get them to stay asleep. They aren't as flexible so they may not curl up into the poses we've all seen on Pinterest. Baby may have developed acne or peeling skin, both of which make editing a real pain for me. So, in the newborn photography industry, this baby was an older baby.
Having said that, babies don't always follow the plan we make for them. Even if a mom books her newborn session early in her last trimester like she's supposed to, a new baby can mess up all of the arrangements. (I don't want to say get used to it, but…) Sometimes there is a health issue that prevents mama or baby from being at the studio the day of their scheduled session. It happens. But don't worry…we can still get gorgeous portraits of your little one. Call me, even if you have an older baby. I never guarantee that I will get a certain pose but I guarantee you will have a beautiful gallery of your baby. This session is a perfect example!
Welcome to the world little one.
Thank you to Merrie Knit https://www.etsy.com/shop/Merrieknit, Little Moon Boutique https://www.etsy.com/nz/shop/LittleMoonBoutiqueUS, and Vastoys https://www.etsy.com/nz/shop/vastoysbaby for the hats and props used for this session.
If you'd like to book a session for your baby please contact me here https://bellies-n-babiesphotography.com/contact-me…even if you have an older baby 😉