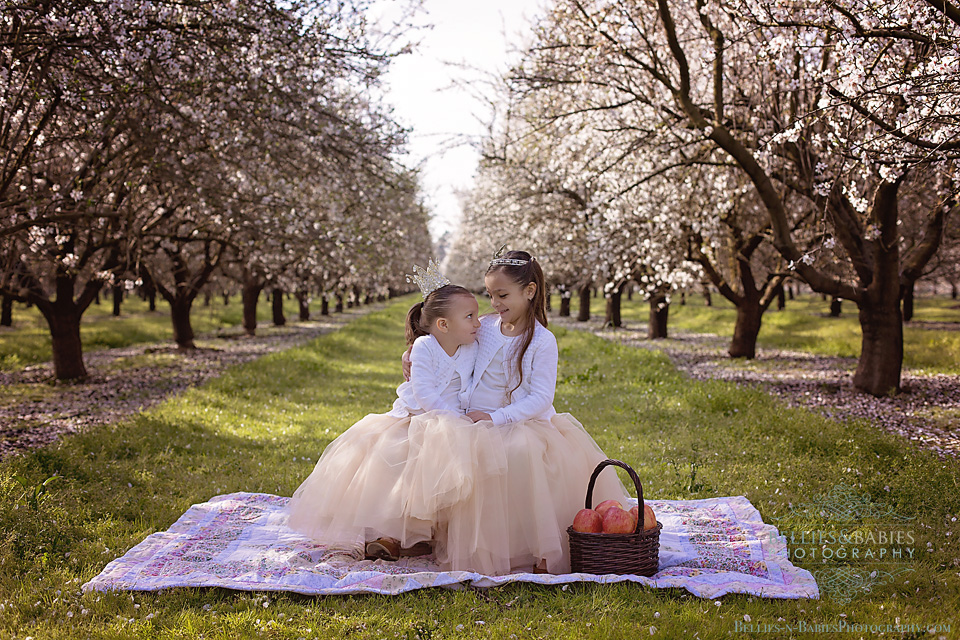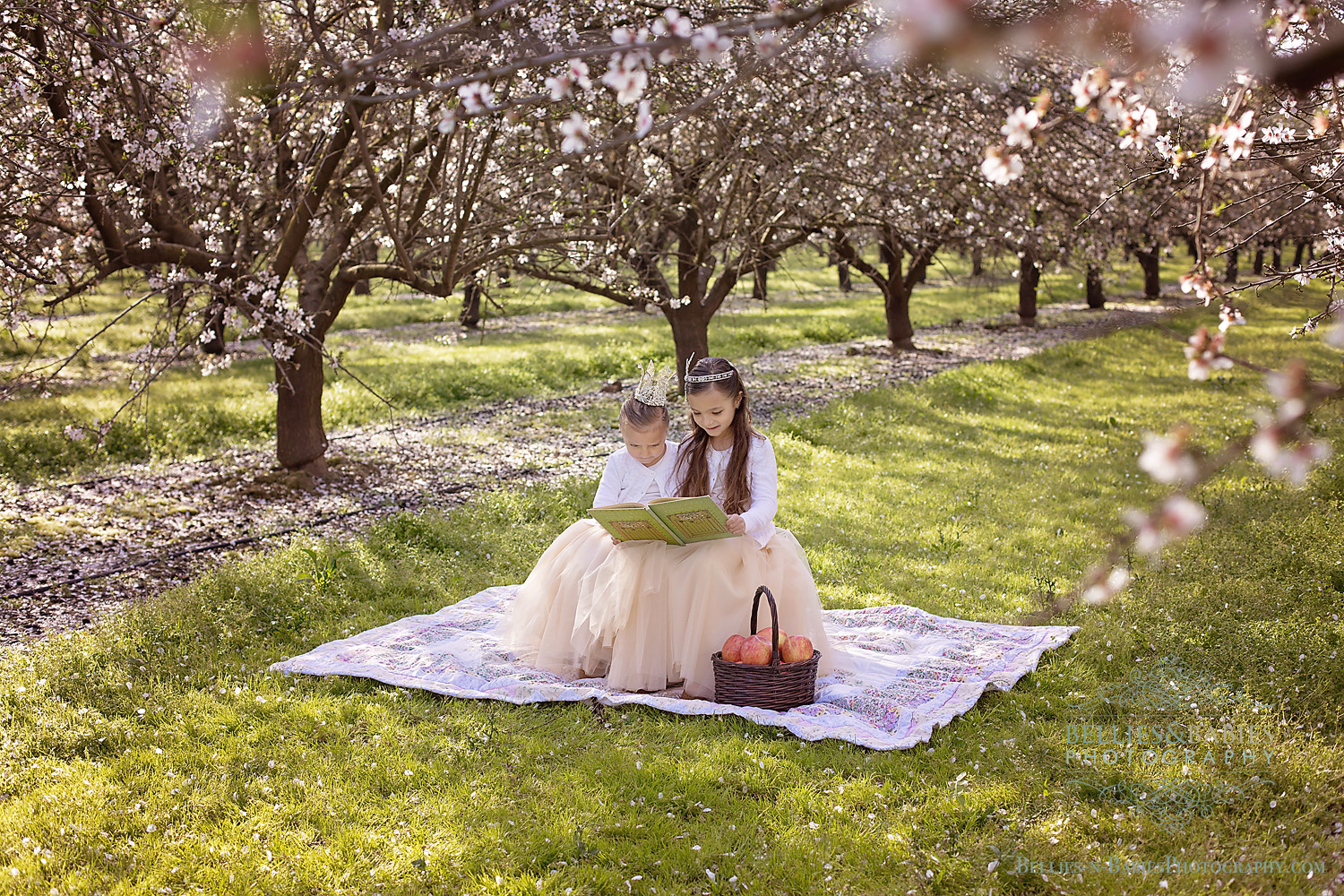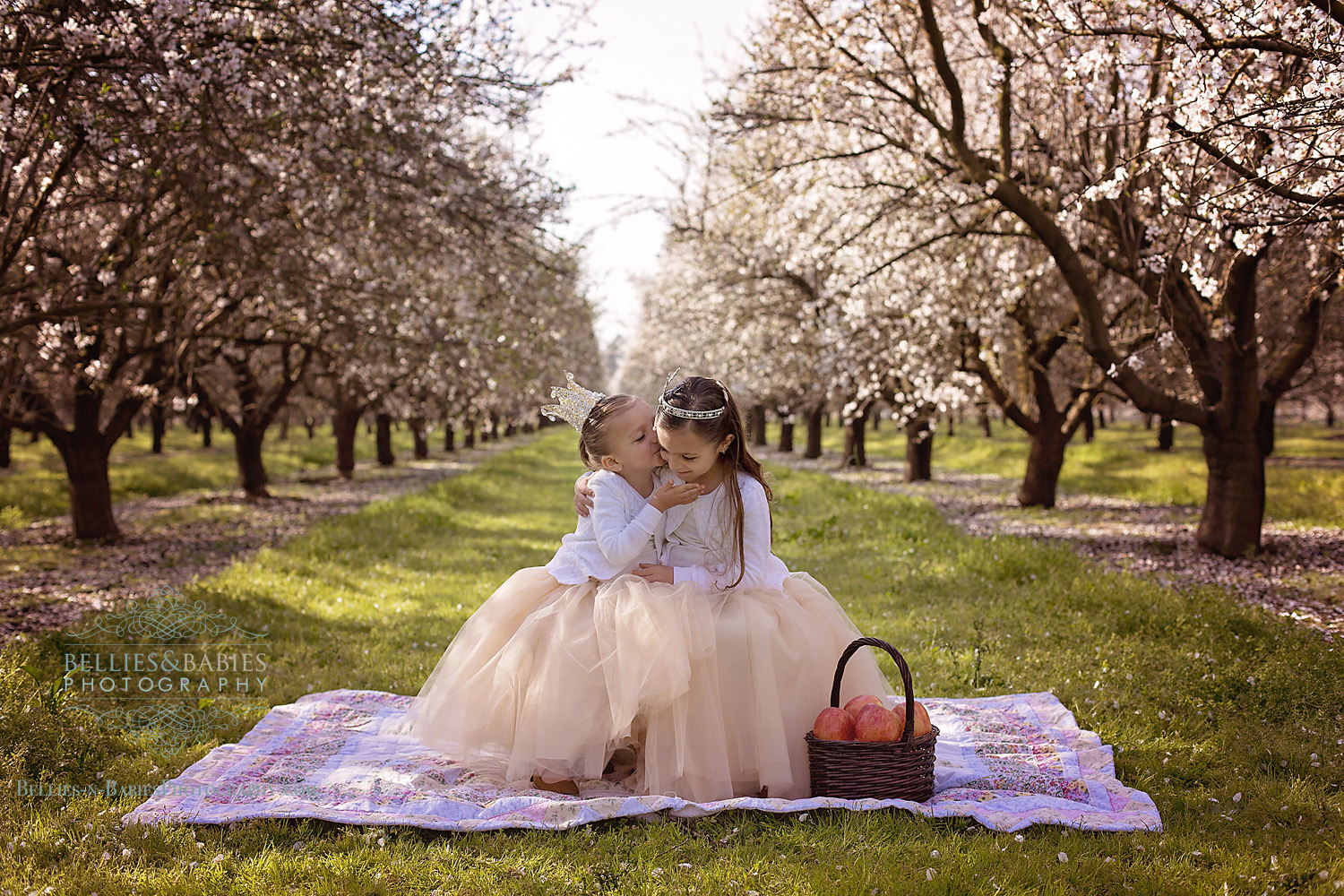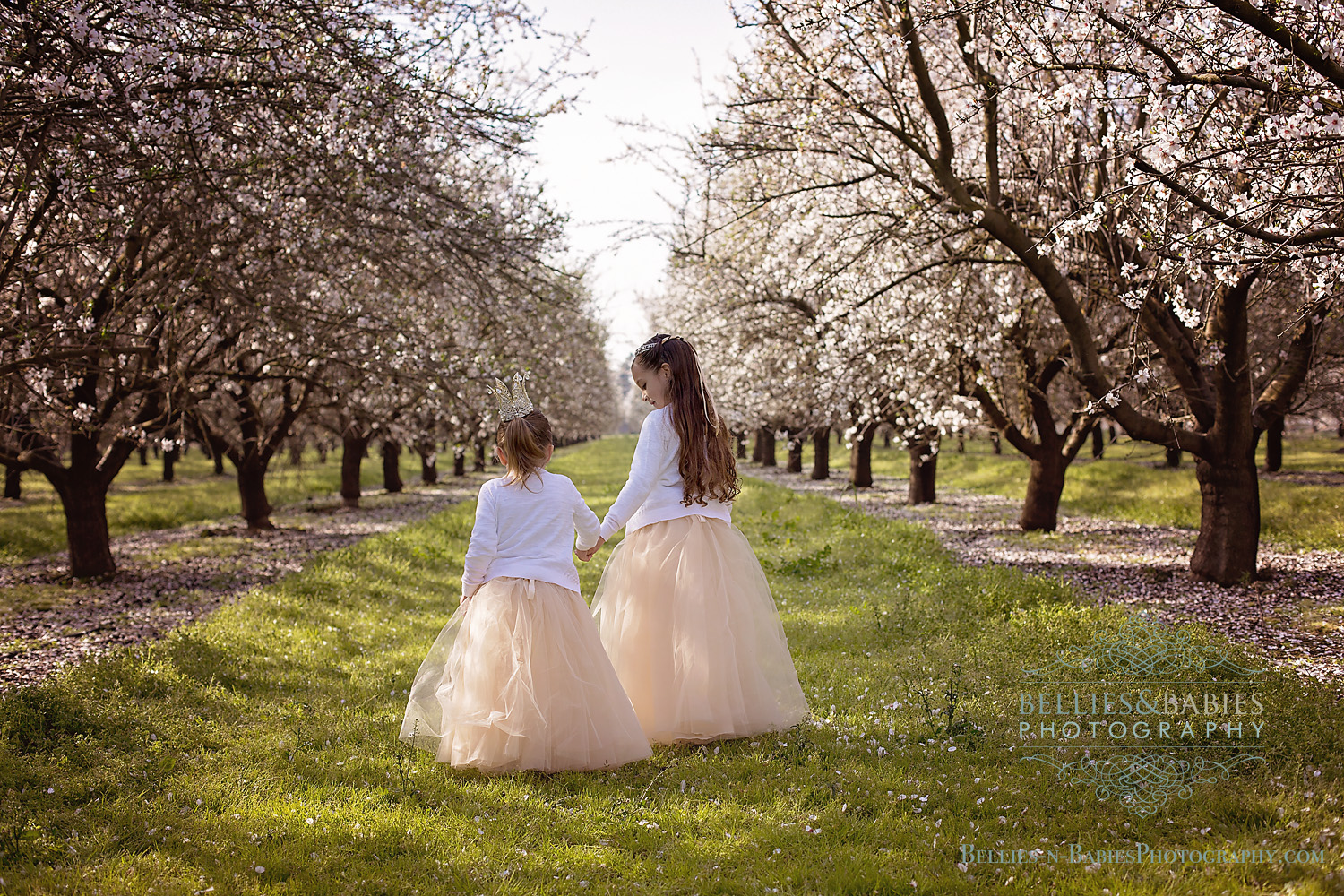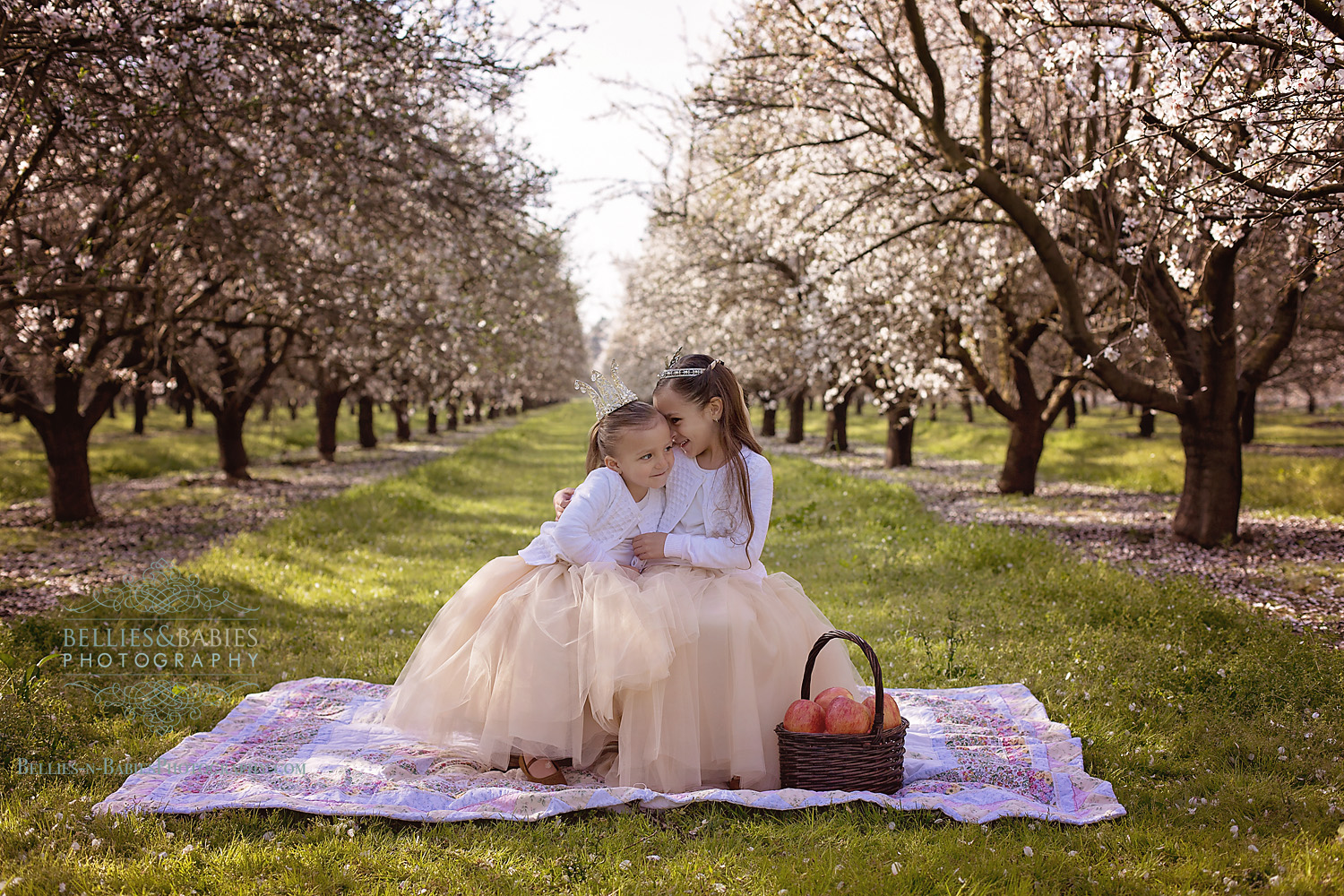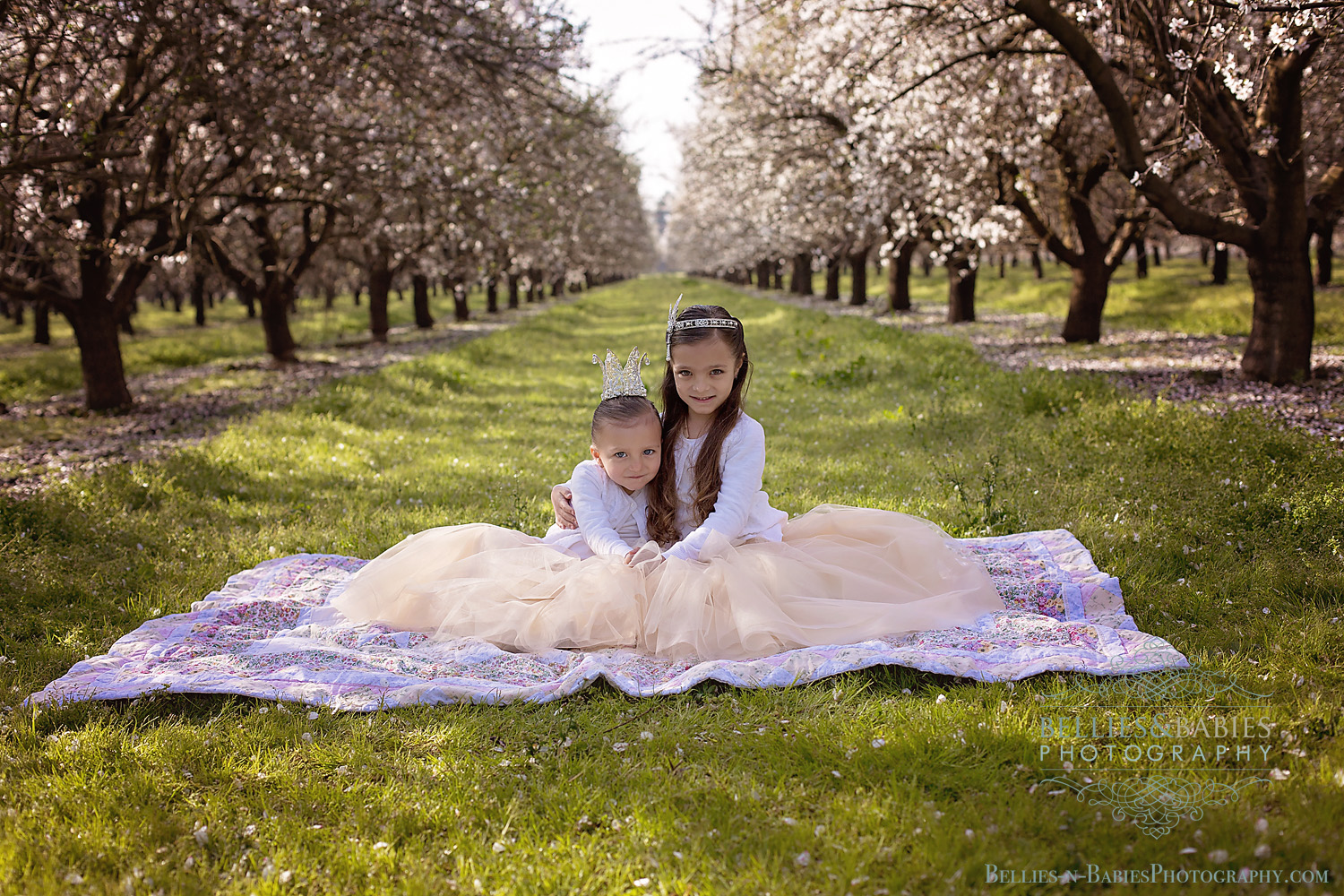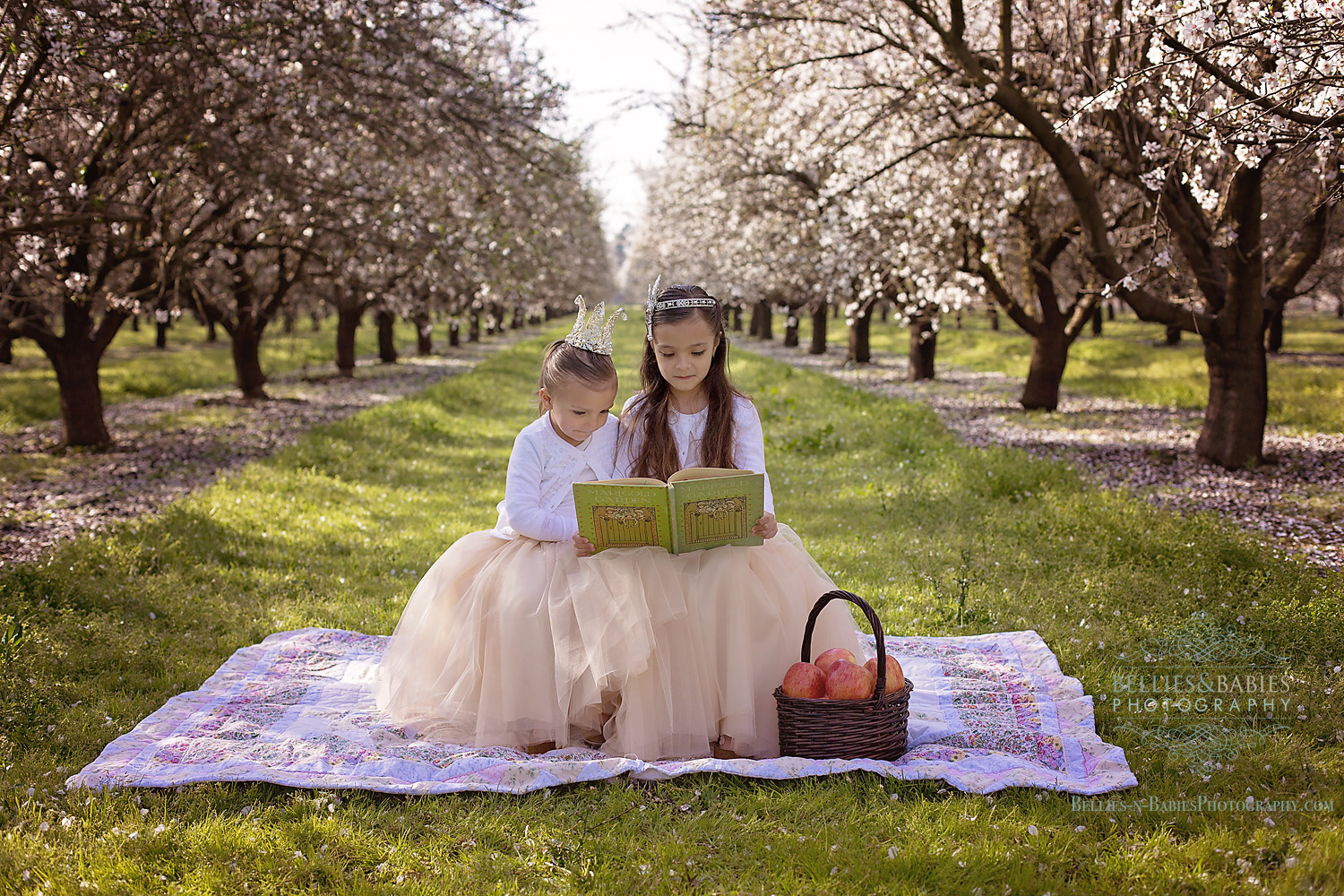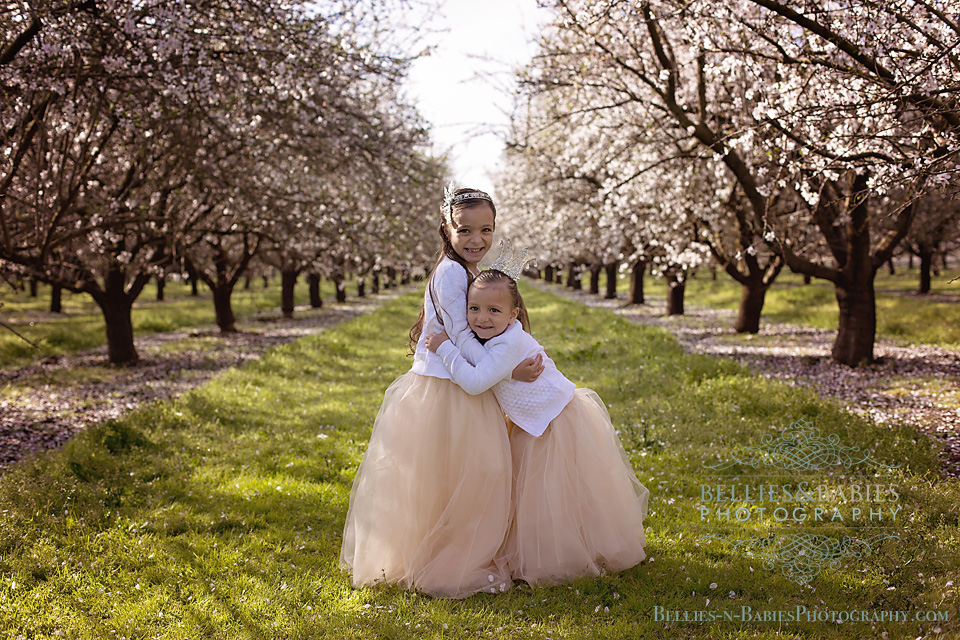 "That is one good thing about this world…there are always sure to be more springs."  – L.M. Montgomery
Springtime in the Central Valley is a glorious time of year. The hills are green, bees are busy pollinating, birds are twitterpated and the orchards are in full bloom. People come from all over the world to see the Blossom Trail in all it's splendor. And sometimes the majesty of an orchard demands tiaras =) This was one of those times. These littles (my muses) looked right at home in their regal attire. After all, what girl doesn't love a tutu skirt and crown jewels? It was a little chilly that morning but, like true royalty, these princesses smiled and waved to their adoring audience (me and their parents) and made it possible for me to create this delightful gallery. I'd love to hear what you think of the results.
BTW…the tutus, tiaras and all props for the photos are provided by my studio so that my clients don't have to worry about too much. If you would like to schedule a stylized session like this one I'd love to hear your ideas and work with you to make something beautiful.
If you're looking for a children's photographer in Porterville, CA please contact me here: https://bellies-n-babiesphotography.com/contact-me